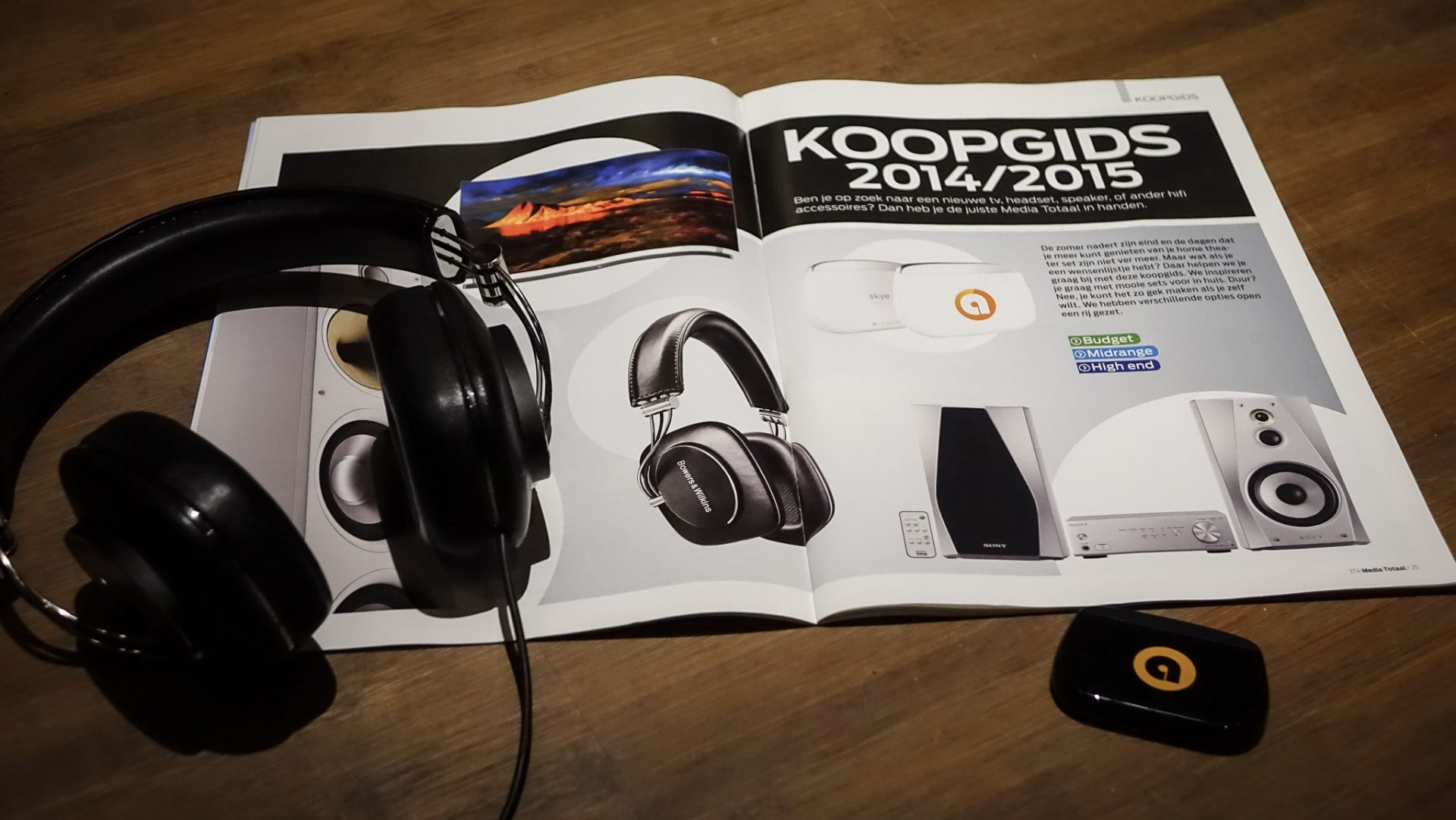 Koopgids hifi-apparatuur 2014-2015
Koopgids hifi-apparatuur 2014-2015
https://sandervanderheide.nl/wp-content/uploads/Media-Totaal-374-koopgids-1920x1081.jpg
1080
608
Sander van der Heide
Sander van der Heide
https://sandervanderheide.nl/wp-content/uploads/Media-Totaal-374-koopgids-1920x1081.jpg
Ben je van plan een nieuwe TV, versterker/receiver, hoofdtelefoon, Ultra HD of audiostreamer te kopen, dan is dit artikel in het tijdschrift Media Totaal een 'must read'.
Waarschijnlijk is dit het langste artikel wat ik ooit heb geschreven: 16 pagina's . Speciaal voor Media Totaal heb ik een koopgids hifi samengesteld en geef ik 10 tips voor het samenstellen van een goeie home-theatersetup.
In 6 categorieën (Smart-TV, Ultra HD TV, audiostreaming, hoofdtelefoons, receiver/versterker en luidspreker) beveel ik 3 producten aan: een budgetversie, midrange en highend. Allemaal in het redelijke, want bij luidsprekers had ik graag de TAD CR-1 (€40.000) of de Grimm LS-1 (€25.000) aanbevolen, maar dat lag iets te ver buiten het vermogen van de meeste lezers. Nu varieert het tussen de €60 en €7500, waarbij het laatste bedrag voor een fantastisch gebogen 4K-scherm van 78-inch.
Wil je het artikel lezen, koop dan nu Media Totaal 374 in de winkel voor slechts €5,25.
Gerelateerd